An apprentice Time Lord from Gallifrey, Tim finds himself travelling with The Doctor by accident. He doesn't hold a vast intellect on the universe outside Gallifrey, but is inquisitive, intelligent and intuitive.
During his travels with the Doctor, he saw changes in The Pompous Doctor and tried to make him a better man with the help of Wren Stark. Due to his Association with The Doctor, Tim became a wanted fugitive along with Wren.
Going to War
Edit
After the Death of Wren Stark and The Pompous Doctor going slightly evil, Tim was pushed into the background when The Doctor recruited The Daleks for his Army against his two previous and two future incarnations. Tim tried to stop The Pompous Doctor but failed so instead joined the Other Doctors' Army. At the end once Pompous had seen the error of his ways and helped fix the Timelines, Tim rejoined The Doctor on his travels and is now trying to help redeem The Pompous Doctor's reputation.
The Pompous Redemption
Edit
To be Added
List of Appearances
Edit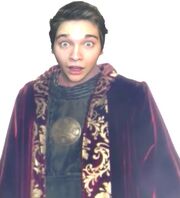 Ad blocker interference detected!
Wikia is a free-to-use site that makes money from advertising. We have a modified experience for viewers using ad blockers

Wikia is not accessible if you've made further modifications. Remove the custom ad blocker rule(s) and the page will load as expected.